Contact properties play a vital role in the HubSpot ecosystem and within your business. They allow you to track and categorize essential details about your leads, prospects, and customers.
HubSpot includes various default contact properties such as First Name, Last Name, Email, Company, etc. Need something more specific? HubSpot allows you to create your very own contact properties to fit your business need. For instance, you might create a custom property for "Preferred Method of Contact" or "Membership Level."

Let's dive into some uncommon ways to use contact properties in HubSpot.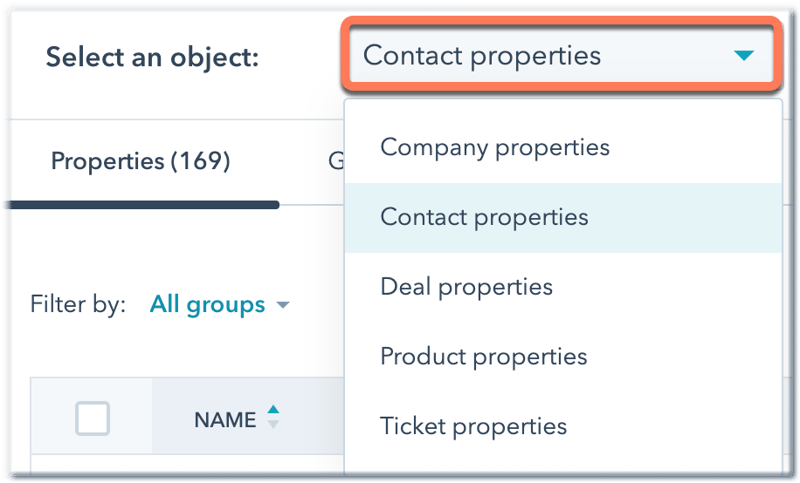 Uncommon Ways to Use Contact Properties in HubSpot
Lead Scoring: You can assign scores to leads based on various contact properties to determine how valuable or ready they might be for sales engagement. HubSpot lead scoring is built around a numerical score, in which points are added to or detracted from your records based on several criteria you can set up in your account.
As you consider implementing lead scoring, be sure you include multiple data sources such as:


Firmographic data, including details like Company Revenue, Job Title, and Industry, is used to assess how closely your contacts match your Ideal Customer Profile.

Activity data is behavioral information like page visits, email interactions, and trial registrations. It helps identify which contacts are the most active and engaged.
Time, including both the recency and frequency of actions, are crucial factors in the overall assessment.

Reporting: Contact properties can be used to generate insights through reporting. By analyzing trends in property data, you can better understand your audience and refine your marketing strategies, improve customer experience, and drive growth.

Integration with Other Tools: Contact properties also play a vital role when integrating HubSpot with other platforms. When syncing data between HubSpot and another system, correctly mapping contact properties ensures that the right data is transferred and updated between platforms.

Property History: HubSpot keeps a history of changes to some property values. This history allows you to track changes, such as the evolution of a lead's lifecycle stage or a customer's subscription status.


Permissions & Visibility: Certain properties can be hidden or restricted from view depending on the settings and user permissions. This ensures sensitive data is only accessible to those who need to see it.

Property Groups: Both default and custom properties can be organized into groups. For instance, all properties related to a contact's website activity might be grouped together, separate from their personal details or company-related information.

Connect the Dots in HubSpot with Association Labels
In HubSpot, "associations" refer to the relationships or connections between different objects in the system, like contacts, companies, deals, tickets, and more. When you create associations, you'll see how different records relate to one another and better understand a contact's or company's journey and interactions with your business.
"Association labels" denote the nature or reason for the connection between two records. Association labels can be used in listing building, reporting, and to a limited extent, in workflows.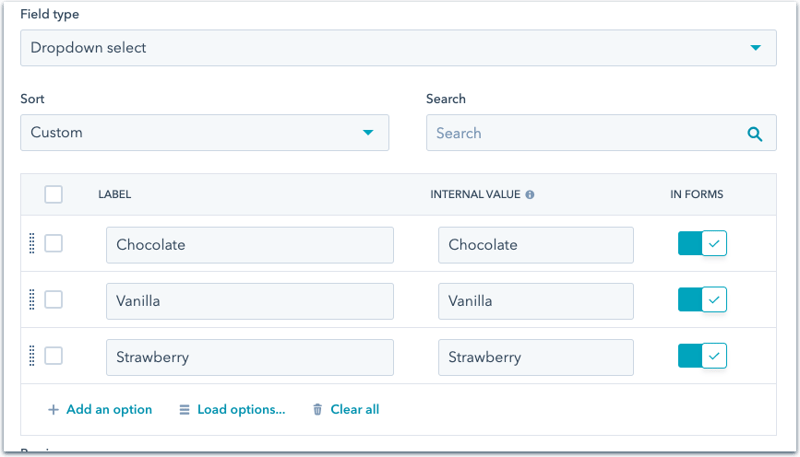 Courtesy of HubSpot
Here's an example to illustrate this:
Imagine you have a "Contact" named John Doe and a "Deal" called "Website Redesign Project". You might associate John Doe with the deal because he's the project lead. In this case, the association label or type might be "Project Lead".
The power of associations, and by extension, association labels, is in their ability to help you quickly understand relationships and context. When a sales rep looks at a contact, they can immediately see which deals that contact is associated with, which companies they belong to, and potentially other custom associations that have been defined. Similarly, when viewing a deal, you can see all the contacts related to that deal and understand their roles or relevance based on association labels.

Are you more of a visual learner? Head over to the data management section within HubSpot Reporting to see all the object types that you have in your organization. As you hover over each instance, you'll see its connection to other objects.
Customize Your View with Conditional Logic
One last nugget before we go. Be sure to explore the power of conditional logic. HubSpot's conditional statements allow you to determine the visibility and order of contact fields based on a contact's current status.

For instance, if a contact is categorized as a 'lead,' specific fields related to qualifying that lead will be displayed. Once the contact's status changes to an 'opportunity,' the information presented shifts automatically due to these conditional statements, showing details focused on retention instead.


Go Forth and Conquer
The nuanced capabilities of HubSpot, from contact properties to association labels, reveal its comprehensive power to streamline and elevate your CRM. Harnessing these features can lead to more insightful engagements, precise visualizations of customer journeys, and flexible interfaces that adjust as your contacts' statuses change.
The future belongs to the companies that create meaningful connections with their prospects and customers. Understanding and utilizing these facets of HubSpot can be a game-changer for your team. Dive in, research, and let these features guide your business toward growth.